"Passé Composé" at Archik
18th october - 20th novembre 2021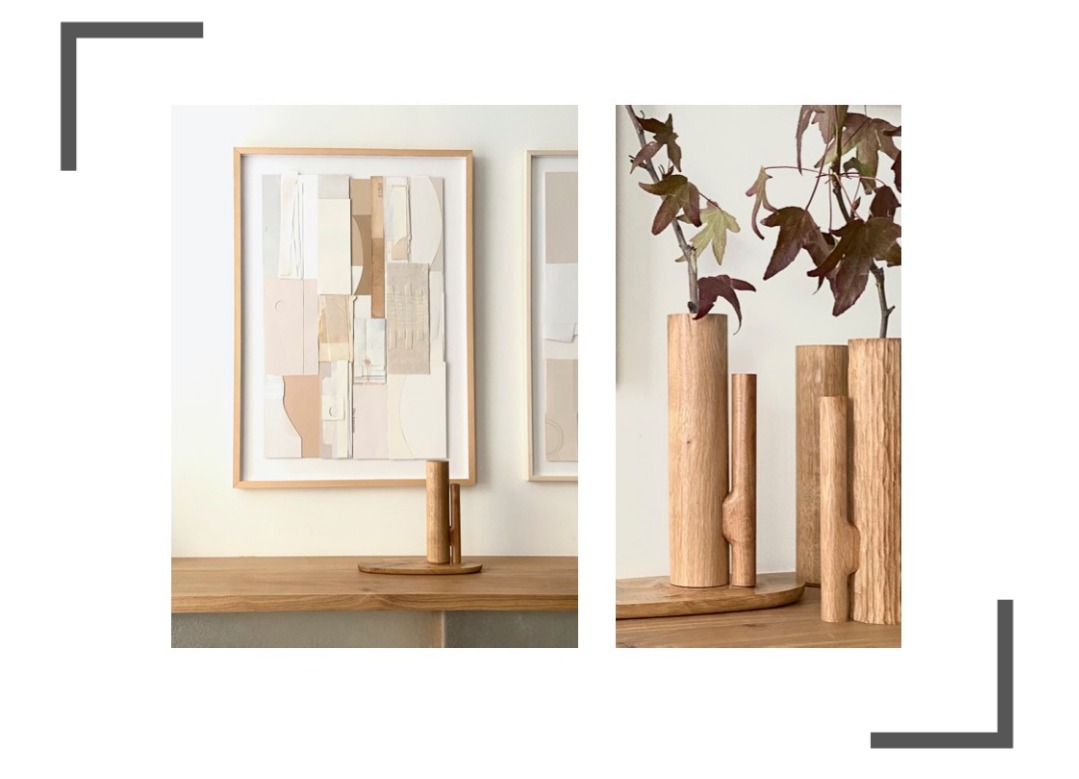 Sophie Klerk & Jérémy Niquet – Sud Waste
For this new exhibition,  we decided to create a dialog between Sophie Klerk's collages and Jérémy Niquet's craft pieces, made from recycled wood. This artist and this craftsman compose, each in their own way, works made from materials that have already told a story.
Sophie Klerk plays with colors, textures, and shapes. The artist constructs stories from papers, anonymous images and found materials, and a touch of paint.
Jérémy Niquet questions contemporary design through craftsmanship by associating geometric shapes with organic elements. Thus are born candlesticks, vases and trays from pieces of old furniture and found objects.
This exhibition invites you to change your perspective, to discover new ways of reactivating know-how, to see the birth of singular works built from small nothing from our past.
Perfect tense…
The artworks and craft pieces all are visible in the parisien showroom of our partner ARCHIK at 14 rue de Montmorency 75003 Paris. Do not hesitate to come ,see and feel the details of the collages, and touch the recycled wood under your fingers.