"Summer House" at Archik
21 may - 26 june 2021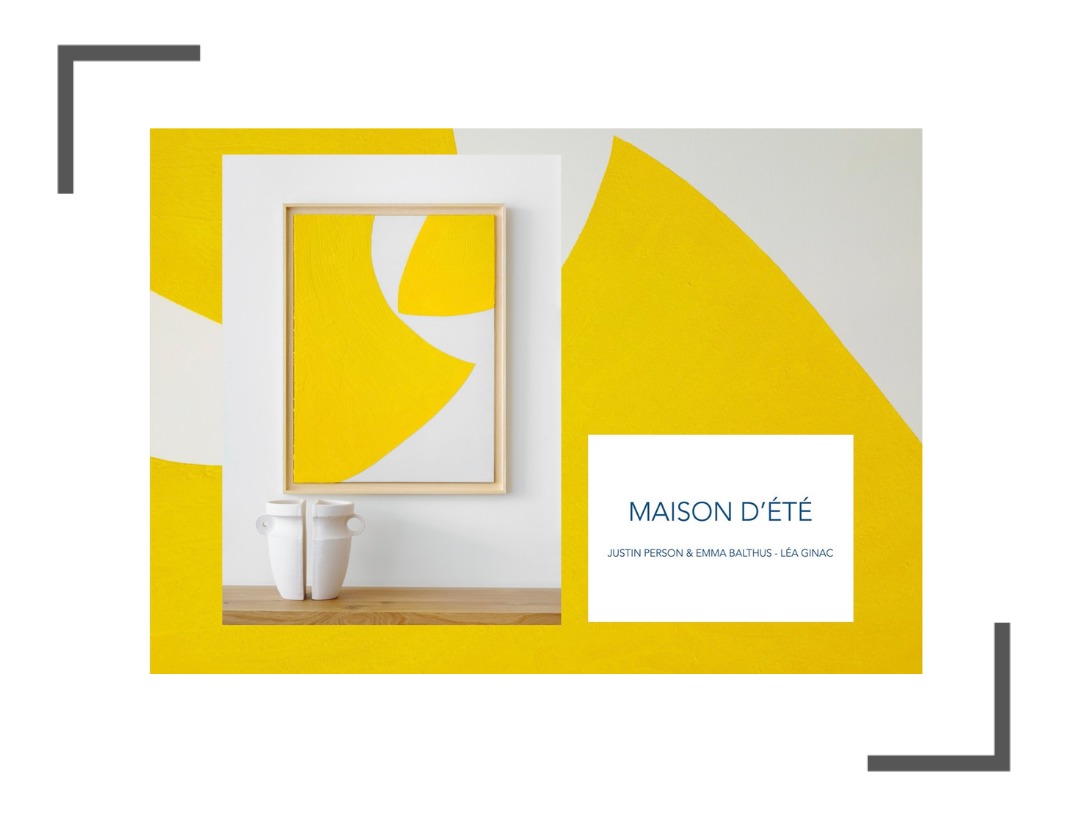 The Exhibition SUMMER HOUSE combines the artwork of painters Emma Baltus and Justin Person with the clay creations of Léa Ginac.
This couple of painters work with four hands. In contrast, they combine the fine surface of a canvas with the fragile power of pure pigments. Emma and Justin work on this surface by adding or removing to form the element that forms this delicate volume.
So what's the bottom line? What is the shape?
Léa Ginac combines the ancient and the contemporary. Her strong and unique bias gives her pieces a sculptural, timeless and poetic effect.
Most of the artworks below are visible in the house of our partner ARCHIK at 14 rue de Montmorency 75003 Paris. Do not hesitate to come and see the reliefs of the pigments on the canvas, and come and touch the ceramics.